Customer testimonials proof of great work at Auto Clinic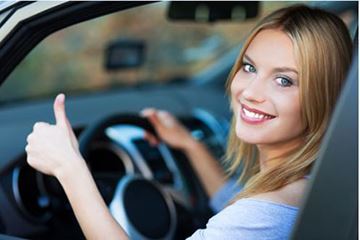 Customer testimonials proof of great work at Auto Clinic
Auto Clinic 775 Woodlawn Road Unit 3 Guelph ON 519-836-5680
The Auto Clinic  is a trusted and reliable automotive repair shop based in Guelph, Ontario. Proudly serving the community for more than 25 years, the Auto Clinic continues to see a significant increase in the number of new customers walking through its doors. This is a testament to the superior work performed  by the Auto Clinic.
Clients of the Auto Clinic are sent a thank you email after each service appointment where they can fill out a review of the company. Here are a few of the great reviews the Auto Clinic recently received from customers:
"There are very few places that I can fully trust to have my vehicle serviced, and I'm very happy and confident that the Auto Clinic is one of them. They are very personal and honest and won't try to fleece you with unnecessary work. I've known one of their mechanics for years and he's a great guy and has an impressive wall of credentials. Their prices are very competitive and their work is very reliable. Give them a try and I'm confident you'll find peace of mind knowing you're well taken care of at very reasonable rates. Better than going to the dealership, that's for sure." — Thai Mac
"I've been a customer of the Auto Clinic for more than 10 years. Don and Julie have always been fair to me and I trust them completely. I don't feel like just another car in the shop when I speak to them, they've always taken the time to explain the problem and my options." — Colin DeCarlo
"I've been taking my vehicles to Don and Julie for a few years now. I've had nothing but good experiences. I've been treated fairly and the quality of work is never compromised. I recommend them to all my family and friends and would like to recommend them to everyone else as well. Keep up the good work." — Clayton Foxall
Customers who visit the Auto Clinic are always talking about the great reviews they have seen on the Internet, and how that influenced their choice to bring their vehicle to the auto repair shop in Guelph. It is true that good news spreads. At the Auto Clinic, they continue to work hard to meet the automotive needs of motorists in Guelph and the surrounding area.
To learn more about the Auto Clinic and everything they have to offer, please give the shop a call at 519-836-5680, visit them in person at 775 Woodlawn Road West, Unit 3, in Guelph, or peruse their website atautoclinicguelph.ca.